Commercial painting contractors in Austin, TX
The appearance of your business says a lot to your customers. When a customer walks up to peeling or faded paint, their confidence in your business may dwindle. Dingy, discolored interior walls tell your customers to leave quickly. A poor appearance leaves a bad first impression. If you're squirming – your business may be ready for a paint job.
Even if you don't regularly see customers, your employees will appreciate the repaint. A new paint job shifts the energy of your office, promoting creativity, increased brain activity, and higher productivity. Quickly & cost-effectively improve how your customers & employees feel about your business with an updated professional environment.
K2 Painting offers interior and exterior commercial paint services backed by a 5-year satisfaction guarantee.
Get a Free Quote
Interior commercial painting near Austin
K2 Painting specializes in painting commercial facilities such as retail shops, malls, office spaces, schools, and more. We make your priorities our priorities, carefully & promptly providing a fresh professional interior for your business. Our commercial painters arrive promptly and work efficiently to minimize any disruption to your business.
The commercial painters at K2 Painting provide unmatched attention to detail, from floor to ceiling. We carefully prep each paint job to protect your floors and furniture before a single can of paint is opened. We don't leave drips, runs, or uneven lines behind. We work with low VOC products to minimize paint odors. When we leave, the only sign we were ever there is your stunning new walls.
Exterior commercial painters for Austin businesses
Our exterior commercial painters clean, paint, and protect the outside of your business. We're equipped to paint the exterior of a wide range of buildings including manufacturing plants, offices, malls, hotels, garages, distribution centers, and more. With K2 Painting, you can rely on clear communication, direct management involvement, and an absolute commitment to completing your commercial paint job to the highest standard.
5-year satisfaction guarantee on every commercial paint job
Whether your family business needs a fresh coat of paint, or your manufacturing plant needs a new coating system for structural steel, we'll exceed your expectations. If we don't, we'll come back.
For the first two years, we'll gladly fix any issues you bring to our attention, regardless of whether it has to do with our craftsmanship.
For the next three years, we'll address any aspect of our commercial painting work you're not completely satisfied with.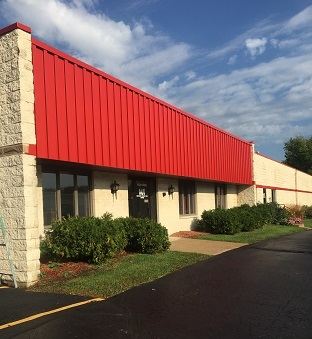 Full-service commercial painters
K2 Painting offers a wide variety of services to enhance the appearance of your business.
Our interior commercial services include:
Drywall Painting and Repair
Woodwork painting and staining
Metal Doors and Frames
Structural Steel Painting
Epoxy Coatings
Elastomeric Coatings
Corrosion Control
Concrete finishes
Our exterior commercial services include:
Metal coatings
Epoxy coatings
Elastomeric coatings
Structural steel
Corrosion control
Concrete block
Pressure washing
Metal roof painting
We also offer residential painting services, including interior and exterior painting services.
Commercial painting contractors in the Austin area
From our office in Austin, we provide commercial painting services to the greater Austin area, including Rollingwood, Brushy Creek, West Lake Hills, Lost Creek, Shady Hollow and the surrounding areas.
Contact K2 painting in Austin to get a free, no-obligation consultation on commercial painting services.