Professional Painting Contractors in Waukesha County
The top local painting contractors serving Waukesha residents & business owners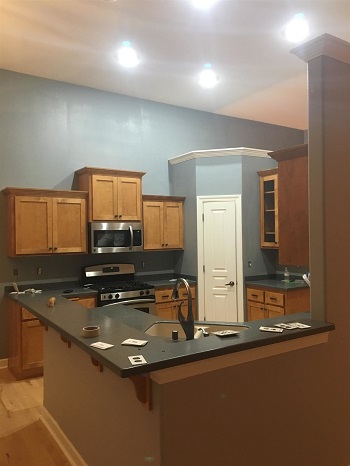 Want to give your home a fresh new look? Painting is the easiest way to do it, and K2 Painting is the best residential and commercial painting company in Waukesha County. With 28 years of interior and exterior painting experience, you can trust us to do the job right. Plus, we're headquartered in Brown Deer, which is just 20 minutes away from Waukesha County- a trip we've been taking for years to make our Waukesha customers happy.
Waukesha's Most Experienced Professional Painters
With K2 Painting, you'll get a superior paint job with the highest quality products. We know which paints and coatings will work best for the job. Whether you're seeking residential, commercial or industrial painting, K2 Painting can cover all your needs.
When you hire us, you're also protected by our 5-year satisfaction guarantee. You won't have to worry about missed spots, dribbles of paint or peeling. If there's any reason you are not completely satisfied, we'll come back and address any issues or concerns you have. For the first 2 years of the guarantee, we'll fix absolutely anything, even if the issue was caused by something that wasn't related to our work or methods. During years 3-5, we'll gladly fix any aspect of our work you're not completely satisfied with.
Visit our online gallery for more photos of our work.
Our Waukesha County Residential Painting Services
From the basement to the garage and throughout the home, K2 Painting delivers beautiful results. Our residential painting contractors have experience with newly constructed homes, historic homes, condos, apartment complexes and homes undergoing remodeling or renovation. Our interior services go beyond simply applying a fresh coat of paint. We also offer wood refinishing and staining, metal refinishing and painting and applying epoxy coatings. Our complete residential painting services include:
Applying Varnish, Lacquer or Polyurethane to woodwork and doors
K2 Painting can give the exterior of your house a fresh new look making it the sharpest on the block. All of our painters have years of experience and we exclusively use high-quality Sherwin Williams and PPG products. K2 has years of experience in complete top-to-bottom exterior house painting. From pressure washing and scraping away old, chipped paint to applying a fresh top coat. We believe a quality paint job begins with the prep work and ends when we get our customer's seal of approval. Our exterior services include:
Stucco refinishing
Refinishing wood-sided homes
We also offer industrial services that include a larger list of metal & steel painting and refinishing.
We are available in these areas: