Stucco Pressure Washing in Wisconsin
Clean Exterior Stucco with Power Washing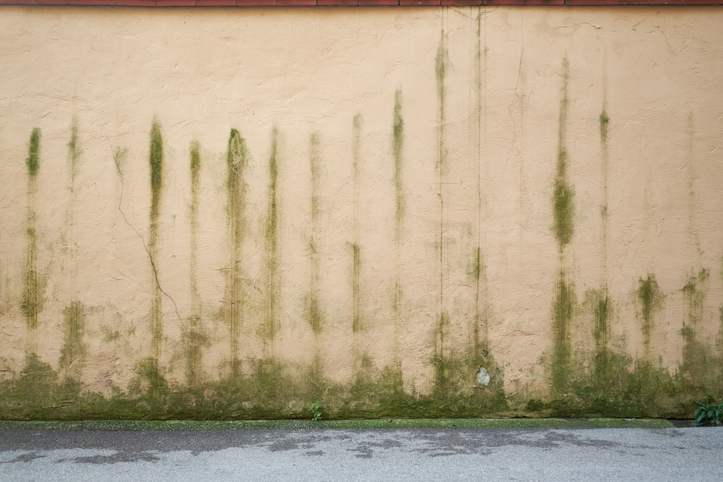 While stucco is virtually maintenance-free, it comes with one major downside: dust and grime accumulation. The textured surface makes it susceptible to mildew, algae and dirt stains. K2 provides professional pressure washing for Milwaukee area stucco homeowners. Stucco cleaning services are common for stain removal and prepping exteriors for painting.
Stucco can be found on both residential exteriors and commercial buildings throughout Wisconsin. Cleaning methods may depend on the type of stucco on your exterior:
Traditional three-coat stucco
One-coat stucco
EIFS
Each type of stucco is made from a different blend of materials and has a different cladding thickness. Traditional or synthetic, smooth or coarse, the K2 power wash team can clean it.
Professional Pressure Washing Removes Stucco Stains
Stucco makes your Midwestern home unique, but stains can make it stand out for the wrong reasons. The elegant white, yellow, pink or green color of your stucco can become blemished from a variety of substances:
Mold
Dirt
Mildew
Algae
Bird poop
Minerals (in hard water)
Our power washing professionals will use the right cleaning substances to eliminate any and all stains. We use a precise PSI and pressure wash at a safe angle & distance from the walls to prevent any damage.
View Gallery
Get A Free Quote
Wisconsin's Stucco Cleaning Service
Keep your stucco surface clean and tidy. Looking to paint? Follow up with our residential painting services. Take a look at our gallery of project photos for proof of our capabilities. Our power washing services extend into five Wisconsin counties:
Milwaukee County
Washington County
Racine County
K2's turnaround time is prompt to provide Wisconsin homeowners with fast-action curb appeal. Before we pack up, we'll make sure you're satisfied with the results. Whether your stucco home is plastered traditionally or synthetically, K2 has the power washing expertise to help.
Contact Milwaukee's best home exterior pressure washing service to get started today.