Brick Power Washing For Milwaukee Homes and Businesses
Brick Pressure Washing Service
Milwaukee is also known as Cream City, not for its dairy, but for its unique cream-colored brick buildings. These and other shades of brick make the Milwaukee area beautiful. While brick gives a classic look, it tends to collect dirt. Dirt accumulation can cause mold, which can lead to cracks and further damage. Powerwashing brick in spring after the snow has melted will remove winter salt and dirt, helping to keep your home or business looking sharp. The professional brick power washing services at K2 Painting is a preventative step in preserving your property investment. We spray high-pressure water, and, when necessary, scrub the brick to restore it to its natural condition.
K2 Painting provides brick power washing services to Milwaukee residential exteriors and commercial buildings to enhance any brick surface, including:
Sidewalks
Driveways
Parking Lots
Beams, posts, and columns
Garage floors
Patios
Washing your brick surfaces can restore the traditional look of home or buildings--especially with our 5-year satisfaction program maintaining that aesthetic. Check out our gallery of other professionally cleaned homes and commercial buildings.
Safe Brick Power Washing Methods
Brick is a durable material and an aesthetically sound choice for building exteriors. Often, DIY cleaners forget the etching ability that power washing has on brick's surface. It's not quite as durable as concrete or as flexible as modern siding, so it deserves its own special techniques and power adaptations to ensure no damage is done. Untrained power washers don't know the proper temperature, tips, and pressure settings to effectively wash their brick without damaging the material.
Let our power washing experts handle your brick cleaning with the proper tools, knowledge, and time to get the job done right—and cost you less.
K2 Painting has Effective Pressure Washing Methods
Other than developing mold from lack of sun exposure, some brick surfaces, like driveways, patios, and sidewalks, are exposed to other staining materials, including: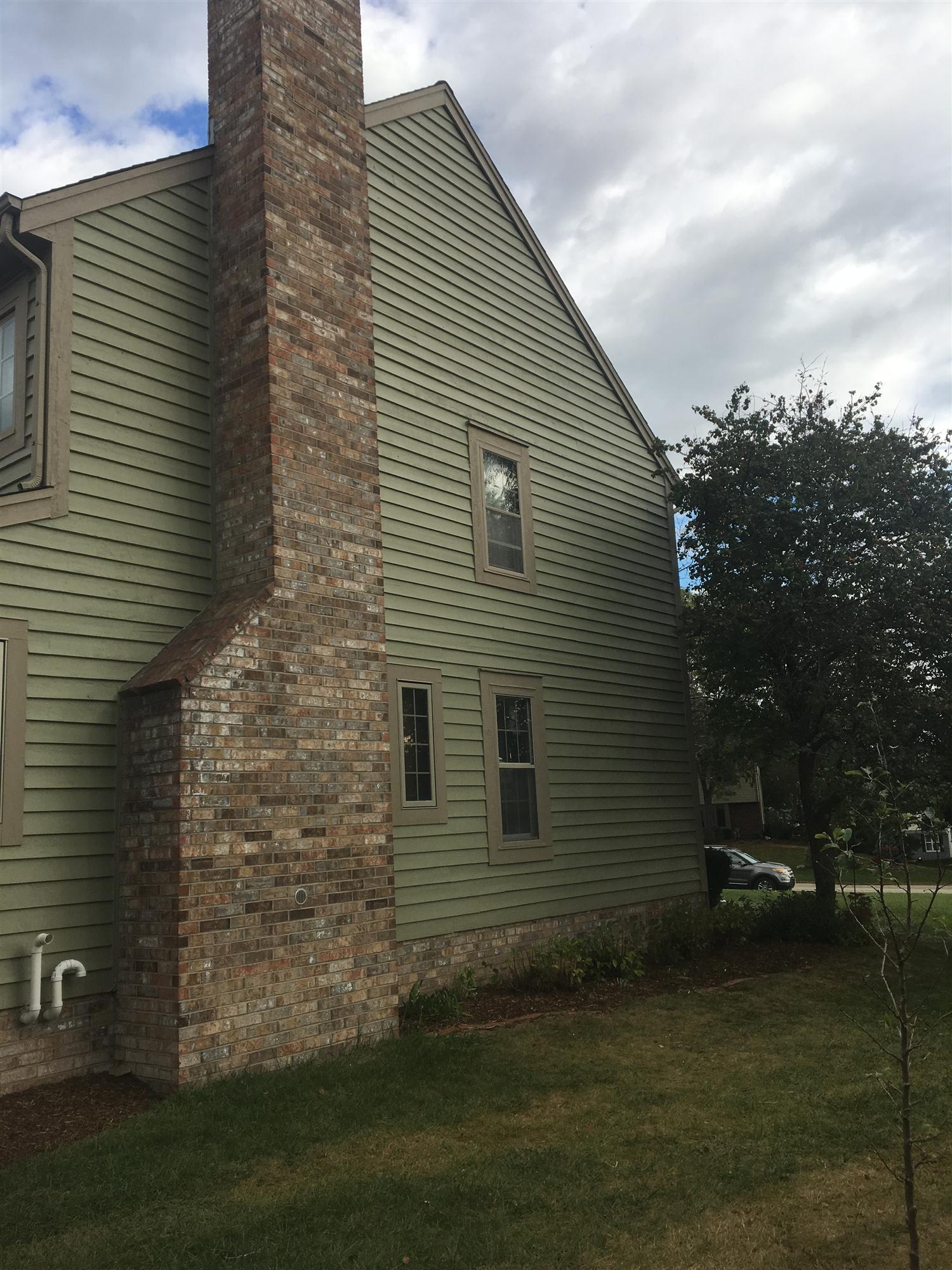 Oil
Rust
Hard water stains
Paint
Dirt
Tire marks
Burns
Clean away these surface stains from your brick paths and driveways with the powerful pressure washing services from K2 Painting. Our professionals know how to overcome most surface stains, and can help homeowners choose the right cleaning agents to remove other materials.