Professional Exterior House Painters Near Milwaukee
Repaint Your House Top to Bottom with K2 Painting
K2 Painting can give the exterior of your house a fresh new look making it the sharpest on the block. All of our painters have years of experience and we exclusively use high quality Sherwin Williams and PPG products. We also back up every paint job with a 5-year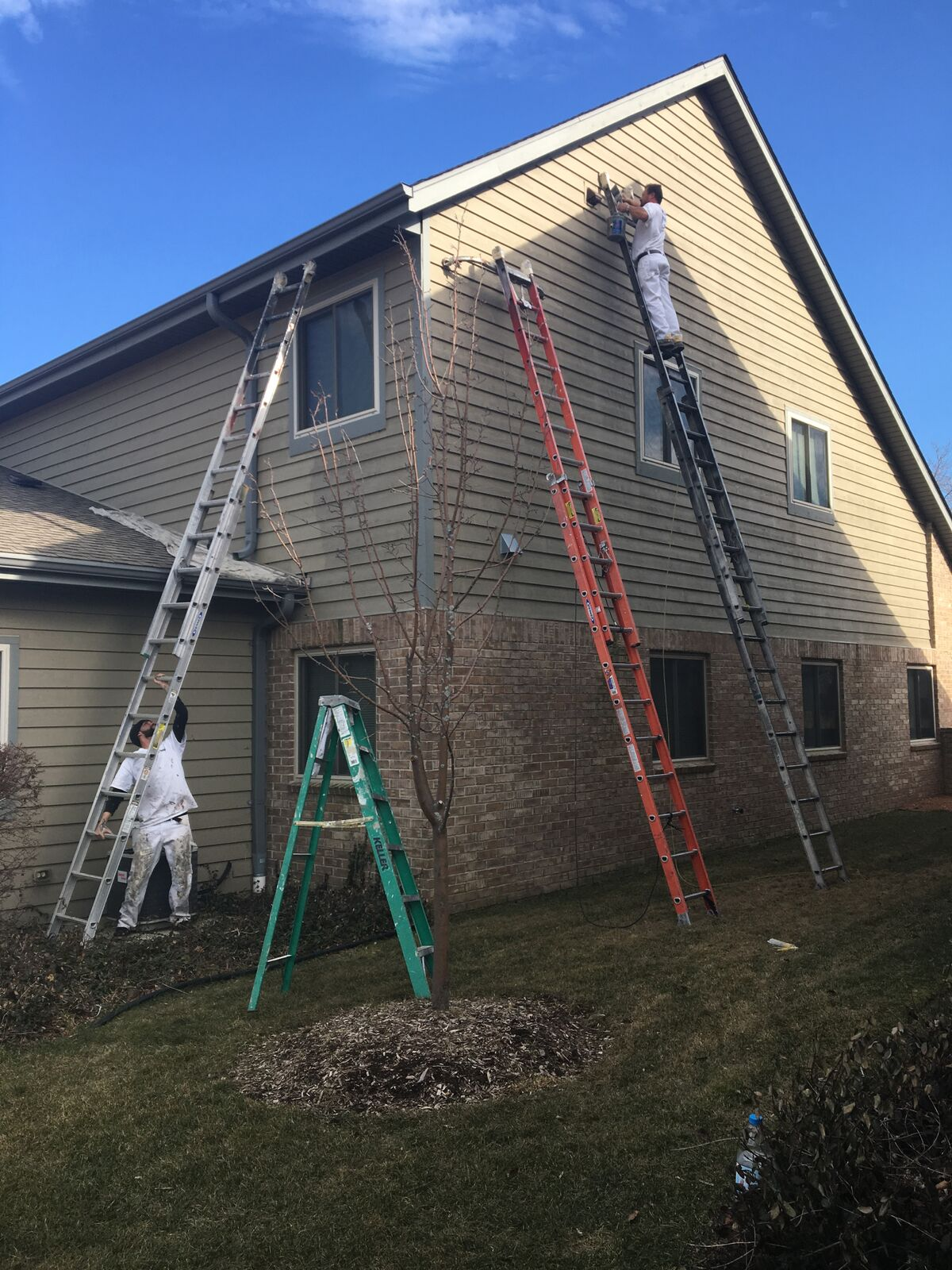 satisfaction guarantee.
The K2 Painting 5-Year Satisfaction Guarantee
For the first 2 years after the job is completed we will come back to fix any issue that you bring to our attention, even if the problem is in the underlying material and not with our work.
For the last three years we will be happy to come back and fix any issue with our work that you're not happy with.
Take a look at our gallery of work to see why we're proud to put our name on every paint job or contact us for more photos and references.
The Full Exterior Services from K2
K2 has years of experience in complete top-to-bottom exterior house painting. From pressure washing and scraping away old, chipped paint to applying a fresh topcoat. We believe a quality paint job begins with the prep work and ends when we get our customer's seal of approval.
Exterior painting services we offer:
Wood refinishing
Stucco refinishing
We also offer metal roof painting and metal building painting for barns and pole sheds.
What to expect when you hire K2 Painting for your exterior painting job
When K2 comes to work at your house we never forget we're guests there. From the quote to the finishing touches we will work promptly and professionally. During the job, we will do our very best to minimize disruption by keeping the work site clean, and our equipment and materials neat and organized.
We want you to be absolutely satisfied with our work, so before we leave we'll ask you for a final inspection so we can touch up anything that might not meet your standards. Of course, if you spot anything within the first five years of the job's completion, we'll happily take care of it.