Railing Restoration Contractors in Milwaukee
Railing Ideas from Wisconsin's Expert Painters
While railings are primarily installed for safety reasons, residential railings play a major role in the style of your home. Our company can paint, stain or refinish your wooden railings to better complement your design preferences. Add new color to your deck railings or get a whole stair railing makeover. Our remodeling experts work with molded steel, composite, wood or plastic railings.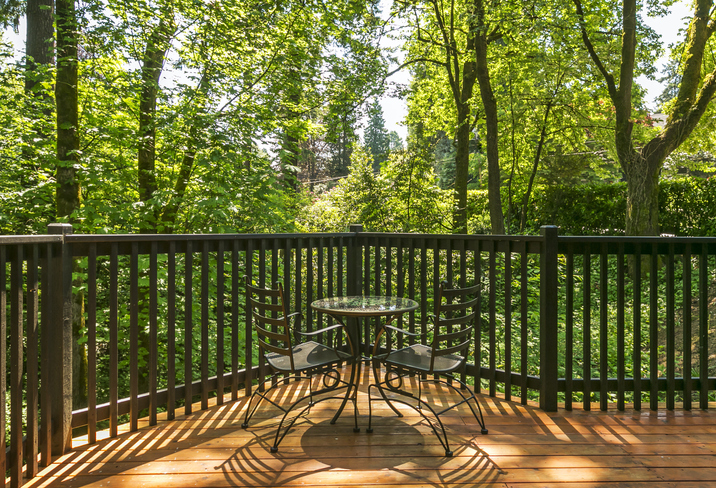 K2 contractors can paint or stain the railings on your:
Balcony
Stairs
Deck
Patio
Terrace
Retaining wall
If you're looking for a comprehensive renovation, check out our other residential services, including interior painting and wood staining.
Railing Staining & Painting
The method for repainting existing railings depends on the material. For metal railings, it's important to get rid of rust and sand down the surface. For wooden railings, wire brushes and metal scrapers can be used to get rid of old paint. Whatever the railing material, prep work is key to long-lasting painting or staining. Our power washing services allow us to get rid of grit and peeling paint with ease.
Choose from a variety of colors and finishes. Exterior areas, such as porches, typically need new paint jobs every five to ten years due to the harsh Wisconsin elements. For a cost-effective renovation inside or out, consider hiring our professional railing painters.
Molded Railings & Wooden Millwork
Molded railings allow for more decorative balusters and handrails. Our experts can work with plastic, composite, steel, aluminum, cable, vinyl or wooden railings. Our contractors are familiar with traditional milled railings in a variety of wood types, from white oak to mahogany. K2 will help you choose the best paint or stain based on your design style, budget and whether the railing will be inside or outside.
5 Year Satisfaction Guarantee
You can trust our railing work will be top quality with K2's 5 year satisfaction guarantee- just check out our portfolio of previous work. For the first two years following the project, we'll return and fix anything you're not satisfied with, even if the issue is the material and not our work. For the next three years, we'll fix anything about our work that you're not happy with.
Contact K2 Painting for railing painting and staining services.