Epoxy Floor for Kitchen
Residential & Commercial Kitchen Flooring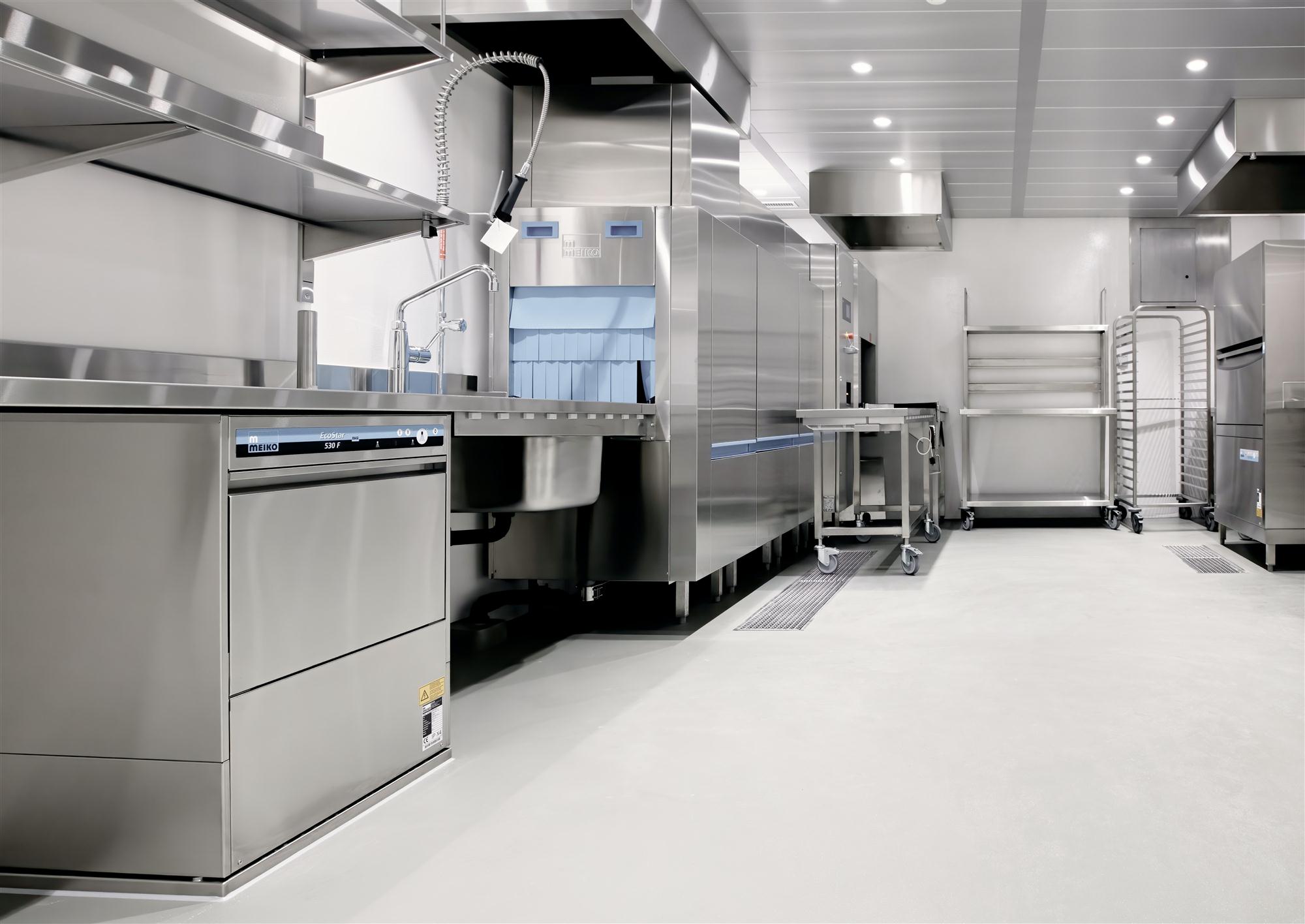 Durable, hygienic flooring is fundamental to your kitchen. Epoxy floors for restaurants are a cost-effective method of protecting your floors from heavy foot traffic and commercial equipment. Upgrade damaged or outdated flooring to attractive stain-resistant epoxy available in a variety of colors. For easy to clean, durable and hygienic flooring for restaurants in Southeast Wisconsin– trust K2 Painting.
Get a Free Quote
Hygienic Flooring for Restaurants & Home Kitchens
Your kitchen floor is regularly exposed to contaminants like foot traffic, food and more. Most of these substances are corrosive in nature, posing a threat to your floor. These impurities infiltrate uncoated flooring, creating a feeding grounds for bacteria and threatening your family's or your customers' health. K2 Painting's epoxy flooring is:
Impenetrable – harmful contaminants won't find shelter in your flooring.
Antimicrobial – meaning it will not trap germs.
Easy to clean – so you can ensure a hygienic surface.
Clean & Fast Kitchen Flooring Installation
Epoxy floor installation doesn't have to slow down your kitchen. We have a reputation for working efficiently and neatly to keep your downtime and disruption to a minimum. Keep the food orders coming!
5 Year Warranty on Restaurant Kitchen Flooring
We stand behind our epoxy floors for kitchens. If anything goes wrong in the first 2 years – even if it's due to underlying material & has nothing to do with our work – we'll come back and fix it. For the remaining 3 years, we'll fix any part of our work you're not satisfied with.
K2 Painting also installs epoxy flooring for commercial garages, basements, factories, warehouses and more.