Professional Milwaukee Interior House Painters
Affordable local painting contractors for any room in your home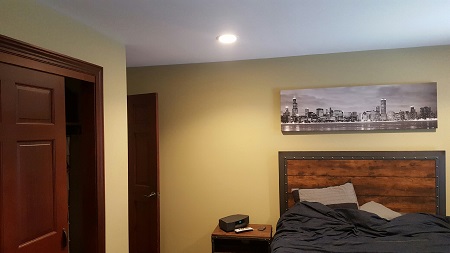 Walls, ceilings, trim and wood painting & refinishing with beautiful results.
Trust K2 Painting for exquisite results whether you simply want to freshen up your walls or need extensive refinishing and renewal. We use only the highest quality paints and coatings from Sherwin Williams and PPG, and every interior painting job is backed by our 5-year satisfaction guarantee.
K2 Painting is located in Brown Deer. Our Wisconsin service area encompasses the greater Milwaukee region including Mequon, Glendale, Germantown, Menomonee Falls, Sussex, Pewaukee, Brookfield, Waukesha and beyond.
How our 5-Year Satisfaction Guarantee Works
Years 1-2: We'll address any issue you bring to our attention, even if it was caused by underlying materials and has nothing to do with our workmanship.
Years 3-5: We will gladly fix any aspect of our work you're not satisfied with.
Visit our project gallery to see pictures of completed home interiors, or contact us for additional photos and referrals.
Interior Painting Services
From the basement to the garage and throughout the home, K2 Painting delivers beautiful results. Our residential painting contractors have experience with newly constructed homes, historic homes, condos, apartment complexes and homes undergoing remodeling or renovation.
Interior spaces we paint:
Kitchens & dining rooms
Bathrooms
Living rooms
Bedrooms & nurseries
Basement rooms
Halls & corridors
Entryways & foyers
Doors & window frames
Lofts & art studios
New additions
Home offices
Three seasons rooms
Our interior services go beyond simply applying a fresh coat of paint. We also offer wood refinishing and staining, metal refinishing and painting and applying epoxy coatings.
Complete home interior painting services:
Applying varnish, lacquer or polyurethane to woodwork and doors
Please note: we do not offer lead abatement services.
What to expect from our interior painting services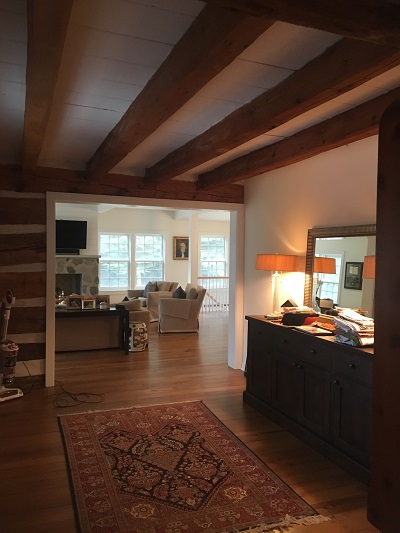 Our professional painting contractors are experienced with newly built and older homes.
From your quote to completion, K2 Painting works promptly and professionally. Our painting contractors arrive on time and get straight to work. We minimize disruption in your home by keeping our equipment and materials neat and organized and leave the job site clean at the end of every day.
We carefully prepare for every job before a single can of paint or stain is opened. Drop cloths, plastic sheeting and plenty of tapes are used to completely protect all the surfaces not to be painted.
Our experienced full-time painting contractors work efficiently, keeping the job on schedule and keeping you updated of our progress. We never hire subcontractors or take shortcuts. When we're finished you can expect to see clean lines, perfectly executed work and not a single drop of paint out of place.
The final step in every project is a walkthrough with the homeowner so you can inspect our work. If you spot anything needing a touchup at any point for five years after, we'll happily take care of it.
Interior House Painting You Can Rely On
K2 Painting wants you to be thrilled with the results of your home interior painting work. Our Milwaukee area painting company is big enough to tackle any job, yet small enough to have a high level of owner involvement in each project. This ensures our standards remain high and our customers remain happy! If you have any questions or concerns about an interior painting job in your home, please contact us for more information.